This post contains affiliate links which means that we may receive a small commission if you make a purchase through a link at no additional cost to you. Thank you for your support!
The Italian Language
This post is about the Italian language, including suggestions and ideas for understanding and speaking it. When we first visited Italy back in 2010, it was then and there I fell in love with the musical sound of the Italian language. It was like listening to Andrea Bocelli, my favorite Italian tenor.
Listening to the Italian language was magical. Trying to speak it – an entirely different story.
I've done a post previous Being in Italy Without Speaking Italian about my struggle with learning the Italian language. My desire is strong and I am determined. I've made some progress, and I want to share with you my success. It is my thought that perhaps I will help and perhaps inspire you to do the same.
The Lightbulb Goes On
I have finally come to the realization that I am not going to learn a new language with ease and right away. It's going to take some time and, I must learn to be patient. Be patient with myself, too. I started this journey thinking I was a poor student. I had a lot of expectations and was not living up to them – putting a great deal of pressure on myself, and truly I think that was actually holding me back from absorbing what I was trying to learn. This is what I've figured out to stop the spiral of frustration. Let me share with you what I have learned since that last post.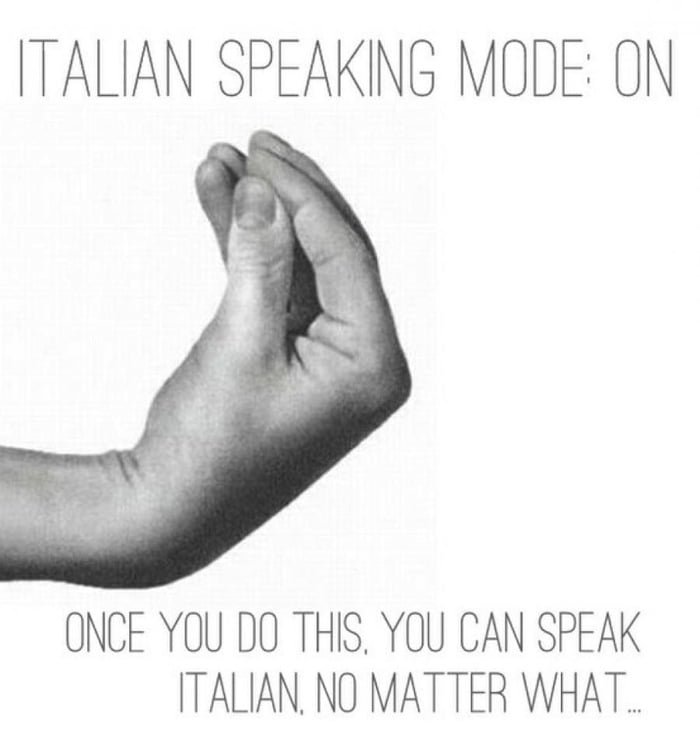 The Art of Listening – the Italian Language
When someone would speak to me in Italian, I would try and focus on each and every word – trying to absorb it all. What I have discovered is to listen – openly, and when I catch a word I know, put it into context. It is providing a more positive and productive experience in my language learning.
When I listen to an Italian conversation, I am realizing that I hear common, familiar words. I try and make a list of these words and research them later. This could be even from watching an Italian movie on television.
This is our memoir and personal adventure, which has changed our lives forever. Our Italian Journey is a compelling read for anyone who wants to experience and appreciate daily life in Italy and to understand its charm, appeal, and cultural differences. Join in the laughter as we also divulge the trials and tribulations we encountered along the way.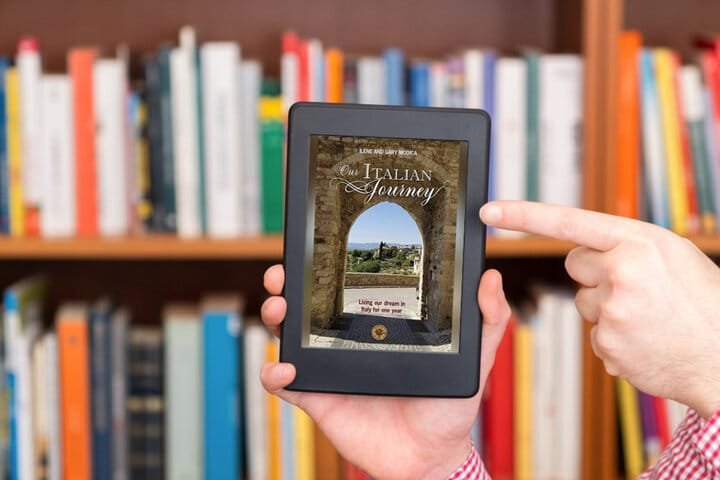 Creating Sentences
What I am finding that helps me is taking a common word and make a sentence with it. Even if it's a short sentence – create it. Write it down, and read it often. For example, I recently learned the word for "stairs – le scale" My several sentences look like this:
| | |
| --- | --- |
| The bedroom is up the stairs. | La camera da letto è su per le scale. |
| The house has stairs. | La casa dispone di scale. |
| I don't like stairs. | Non mi piacciono le scale. |
The sentences need to be relevant to you. You obviously would use the last sentence if climbing stairs doesn't bother you. Last but not least, say your sentences aloud. Repeat your sentences several times during the day – especially when you see the word. When Gary and I are walking the street and I was learning "scala – stairs," and I spotting some going into a store or to a home – I either said it to myself or said it low enough that no one could hear me and wonder what I was talking about! Repetition will make it easier for you to remember.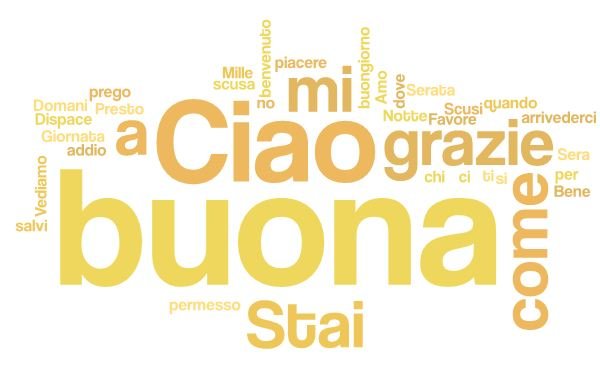 Mi.o – Modern Italian Network
One of my favorite things is a group called Mi.o. Gary and I just love this group of people all sharing the love of all things Italian. The group administrators, Gina and Matteo are amazing. What is even better – other than it's free to join – now they have made available classes online! Every Saturday, I take a one-hour class with a fantastic teacher, Laura. The classes are reasonably priced and you can try them for free before signing up. Here is a link for you to learn more, and perhaps join (even if you don't do the language classes) for free, Mi.o
The Italian Language: Other Ideas/Suggestions
YouTube
There are so many great YouTube videos out there for free. Find one that works for you and you can relate to. Watch as many as you can and then move onto another one. Here are some of my favorites:
Passione Italiana
Learn Italian with Lucrezia
LearnAmo
ItalianoAutomatico
Vaporetto Italiano
PiazzaSquare Italiano
Phone Apps
There are so many language apps for phones – its crazy. I really enjoy these two "games" for learning:
Podcasts
There are bunches of podcasts you can listen to – again for free. One of Gary and my favorite is My Daily Phrase Italian and Coffee Break Italian by Radio Linqua Network
Our Advantage Living in Lucca
Since arriving in Lucca in April 2021, we have had the exceptional benefit of taking classes at the Lucca Language School. Our teacher, Ilaria has been patient and fun. Gary and I enjoy taking classes together and homework – compiti is a whole lot easier!
Conclusion
Do what it takes to succeed whether it is finding a friend to help you or put post-it-notes around the house. When you walk by a note, say the word to yourself. Visually seeing it is a benefit too!
If you decide to join this language journey, please let me know. As I find a method or website that works well for me, I will be happy to share it with you. It's true that everyone learns differently – in different ways. What works for me might not work for you but, it just might, and I am more than willing to share.