Life in Lucca with Andrea
Today's exclusive guest is Andrea from Life in Lucca with Andrea. Not only is she a lovely person, but we thought her story interesting and thought you might think so too. It's a little funny that she is on the other side of the coin, so to speak, instead of being the interviewer – being the interview-e. Is that a word? So, without further ado – meet our friend, Andrea Waterhouse.
This post contains affiliate links that help keep this website running. By purchasing through our links, we make a small commission at no extra charge to you. Thank you for your support!
By way of introduction, my name is Andrea Waterhouse and I am the host of the podcast, Life in Lucca with Andrea
Ilene and Gary are very dear friends of mine. We met in Lucca only a few years ago, but I feel as though I have known them both for many years. I enjoy spending time with them over a gelato or an apertivo, and sometimes Ilene and I take our bikes on the train and go off on an adventure. Most recently to the stunning Devil's Bridge in Borgo a Mozzano. It's been a pleasure to share in some of Ilene and Gary's Italian adventures and so, I was delighted when they asked me to write a guest spot for their blog.
A Little Background
I have such an affinity with Lucca, I sometimes wonder if, in a past life, I was an Italian, especially as my name, Andrea, is an Italian man's name…! I was, however, born in England, and my first encounter with Italy was in the 1970s. Most of our family holidays were typical pool holidays in Spain; on two occasions, however, we holidayed in Italy. On one of these holidays, we had a day trip to Venice, and on another holiday, a day trip to Pompeii, both blew me away, it wasn't just the history and the preserved heritage, both Venice and Pompeii are like open-air museums. I just felt a connection with the culture, the people, the food, and I love the everyday drama. I vowed to return to Italy as an adult, and I have done just that… many, many times!
As an Adult
As an adult, I've traveled extensively around Italy, north, east, south, and west. My heart however has landed in Lucca, which I first visited in 2010. Then in 2014, I decided to have Italian lessons and chose to be a student in Lucca. I loved it, I stayed in an apartment, went to school each morning, and lived like a local, shopping at the local shops, hanging my clothes on the washing line outside the apartment window, cycling around the city, and meeting classmates for walks on the walls of Lucca. Each year after that, my time spent in Lucca just seemed to increase, and I made many friends, shop and cafe owners remembered me and welcomed me back, and now I count Lucca as my second home. I genuinely have a life in Lucca and a life in England.
Starting a Podcast
This leads me nicely to, 'why I started my podcast, Life in Lucca with Andrea'. Well, I listen to podcasts when I'm walking, or doing chores, and I noticed that although there were podcasts about Italy, there weren't any podcasts specifically about Lucca.
During my working life, I have been a teacher and also a professional archivist and records manager, both have included a high proportion of project work. Some of my favourite (remember she's British- giggles) projects have included 'memories projects' and 'oral histories projects', so it always felt natural talking into a microphone. This, combined with the fact that I have an insatiable curiosity, and a fascination with people and their lives, was integral to me exploring the possibility of the Life in Lucca with Andrea podcast.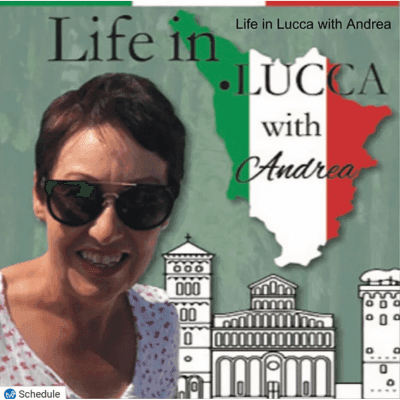 Initially, I focused solely on the guests and interviews, and employed a professional company to edit, distribute, and publish Series 1; the very first episode went live on July 22, 2021, and ran for 6 episodes. The launch of Series 2 was delayed as I lost 3 close family members in the space of just under 2 years and needed to take some time out. In the interim, I learned the technical side, switched to the podcast platform Acast, and now take care of all aspects of podcast production. From the interviews right through to the editing and publication. I was delighted that Ilene and Gary agreed to be interviewed for Episode 1 of Series 2 which went live on 23 January 2023.
The Podcast Itself
Regarding the questions I ask my guests; I attempt to generate conversations that will both encourage new visitors, as well as interest people who live or spend long periods in Lucca. A good starter question is, 'How did you discover Lucca?', and it's amazing the variety of answers I receive. Following the general conversation, I ask each guest for their favourite restaurant, pasticceria, and gelateria, followed by their recommendations of things to see and do and places to visit. Listeners tell me that they feel as though they are listening to a private conversation, which delights me. The guest recommendations are also helpful, both for visitors, and people that live in Lucca.
The podcast has developed beyond my wildest dreams. I was both overwhelmed and delighted last year when I was at the top of the Guinigi Tower. A lady tapped me on the shoulder and said, Are you Andrea? I replied yes, and apologized as I couldn't place her. She recognized my voice from the podcast! She introduced herself to me as she was visiting Lucca from the USA with her family. It made my day!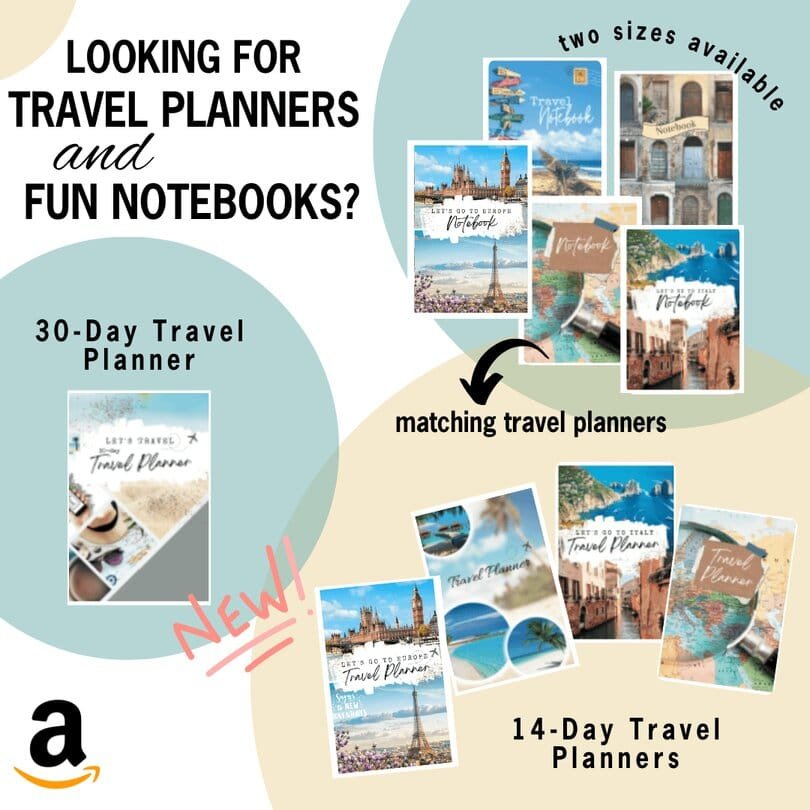 Today… Life in Lucca with Andrea
I'm delighted with the continual growth in listener figures, which currently stand at just over 6000 downloads. The USA, Italy, and the UK are always at the top of the location statistics. Listeners are in 50 countries around the globe. Besides the top 3 and Europe, there is an appetite for Lucca from around the globe. This includes places as far away as Guatemala; Vietnam: India; Iran; Hong Kong; and Barbados. This means that every day, somebody, somewhere in the world is listening to Life in Lucca with Andrea. Discovering the delights of this wonderful Tuscan city.
Keep in Touch and Visit
As I self-fund the podcast, I rely on donations to keep it going. I'm grateful for the generosity of listeners. This donation webpage is where listeners can donate as little as £3/$3/€3. Even this small amount helps keep the podcast going.
Through my Instagram account, I keep in touch with listeners. I also encourage listeners to email me as I really enjoy receiving feedback, reading comments, and answering questions.
Series 3 will be released in 2024. You can listen to Life in Lucca with Andrea through your usual podcast app, including Apple and Spotify. Or use the link below.
photo: Andrea in the bell tower of San Frediano, Lucca

Thank you Andrea for taking the time to write this post!
---
---