Received our Citizenship and Passports!
It's about dual citizenship. After a rollercoaster ride… we are so happy to have received our Italian citizenship and passports and can make our final plans for our one-year adventure to explore the parts of Italy we have yet to visit!
This post contains affiliate links that help keep this website running. By purchasing through our links, we make a small commission at no extra charge to you. Thank you for your support!
The Beginning
This idea of obtaining dual citizenship began back in 2010 after our first trip to Italy. Gary and I talked about living the dream, la dolce vita, and didn't actually start to gather his family documents until June 27, 2012. Gary contacted a lady in Italy (find her name and contact information on our main menu "Fave Tools") about getting the documents we needed to start the process.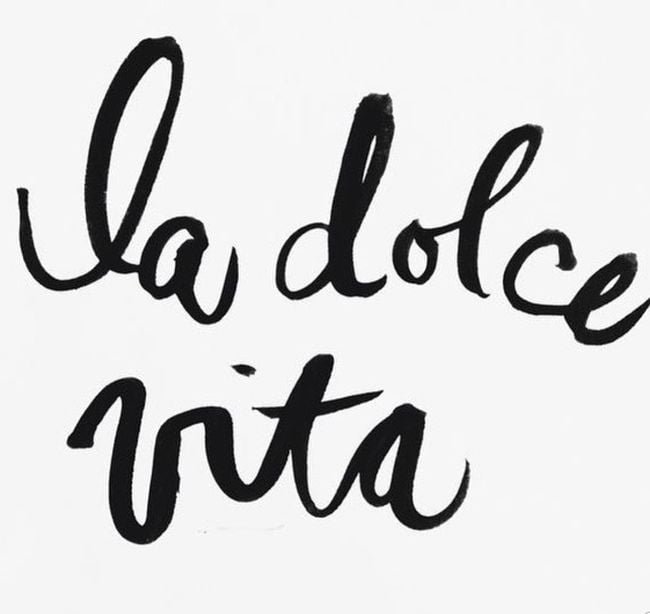 Both these books beautifully capture the essence of Italy, its people, and the strong sense of community that defines life in small Italian towns. With lyrical prose and reflections, Ilene & Gary invite readers to accompany them on a journey of self-discovery and transformation in the heart of Tuscany.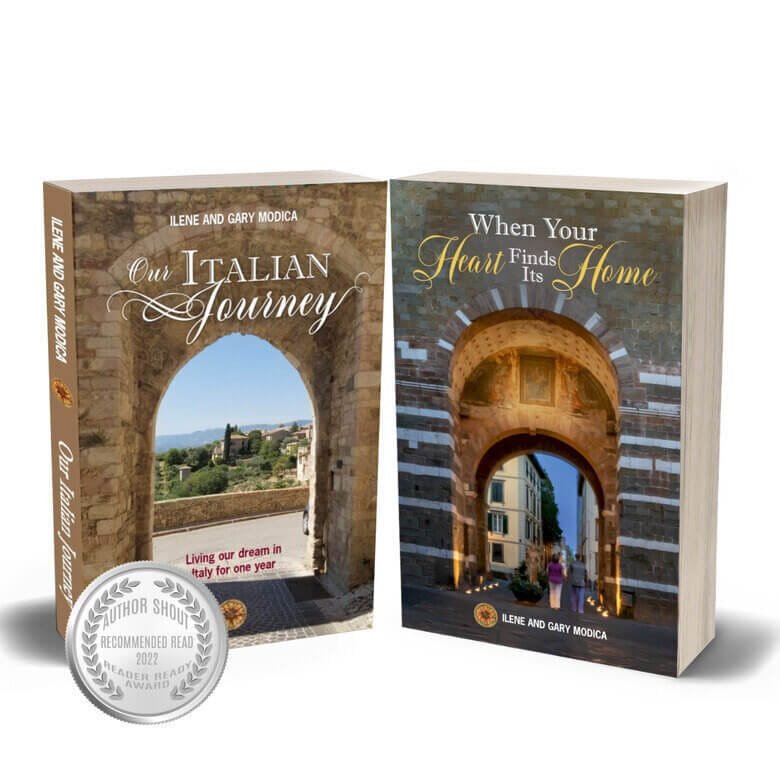 Gary's first contact with the Italian Consulate in Los Angeles, CA was on July 10, 2014, in which he asked for information about exactly what documents were needed to obtain Italian citizenship. What is funny is that the woman who replied to his email was the same person we saw when we had our initial appointment in November 2015, Mrs. Buiano. And to add to the first circle – she was the person who emailed me about my citizenship approval after Gary had gotten his. Truly, how ironic is that?
Our Recent Trip to the LA Consulate
Gary received his email from the Consulate confirming his citizenship on September 11, 2018. After a few weeks, I did email the Consulate to find out about my status and found out that my citizenship had been granted too. Did I mention that the LA Consulate is the busiest in the nation?
On October 17th I posted a question on 'how to obtain a canceled appointment' on a Facebook group. (see the end of the post) This was to get an appointment earlier than March. I was advised to create a new account using a different email in "Prenota" (an online appointment service used by the US Italian Consulates). Since we have been ready to go to Italy for over a year, I decided to do it. Within a few hours, one appointment opened up and I grabbed it as fast as I could. My hands were shaking and I called Gary to tell him the good news; we had one appointment for that Monday – in just 4 days!
Later that day, we created a new account for Gary, and the next day we were able to find Gary a canceled appointment right after mine… the same day, Monday! We were so surprised as we never thought it would be possible to achieve two appointments on the same day. Each application needs a passport appointment and traveling from Phoneix would be more cost-effective if we could get two on the same day.
The Appointments
We arrived at the Consulate and got to talk with Mrs. Buiano (photo below) before our appointment. Of course, we brought some Baci Italian chocolates to give her. I'm not sure she remembered us but she made us feel as if she did.
When we got called to the window, we presented our application, passport photos, and money order. Ohh and we didn't forget our prepaid envelope to mail the passports back to us. We were fingerprinted and the entire appointment took about 20 minutes. We then drove the 6 hours back to Phoenix, Arizona.
Three Days Later…
We were told we would receive the passports in about 7-10 days. We were so surprised when we received them on Thursday… three days later!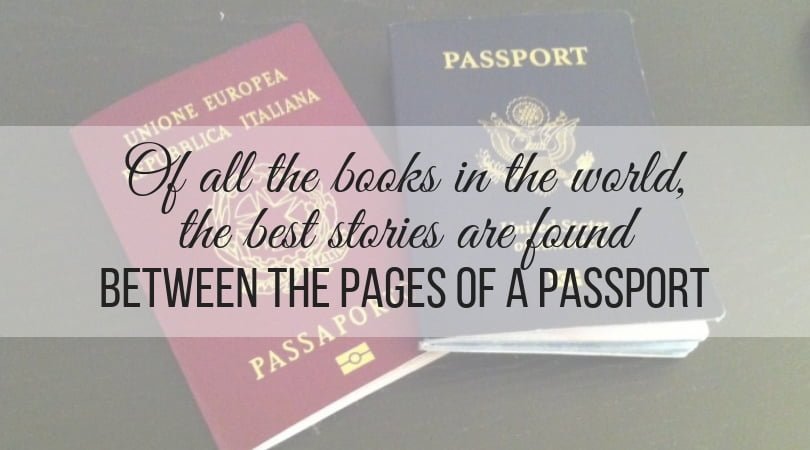 Social Media Help
There are many Italian laws that you have to abide by when getting dual citizenship We highly recommend a Facebook group that can help you through the process. You can find them at Facebook Dual Citizenship Group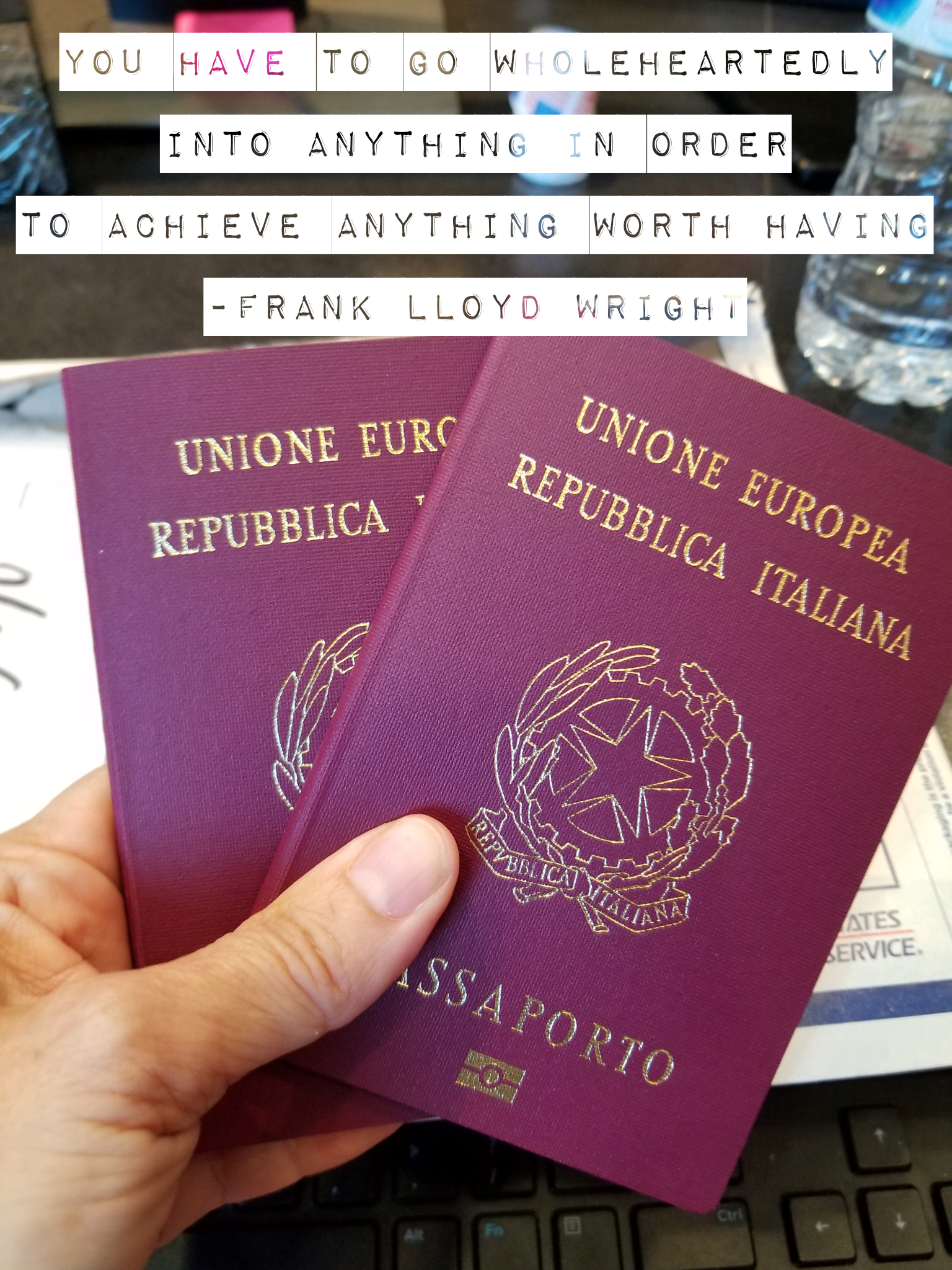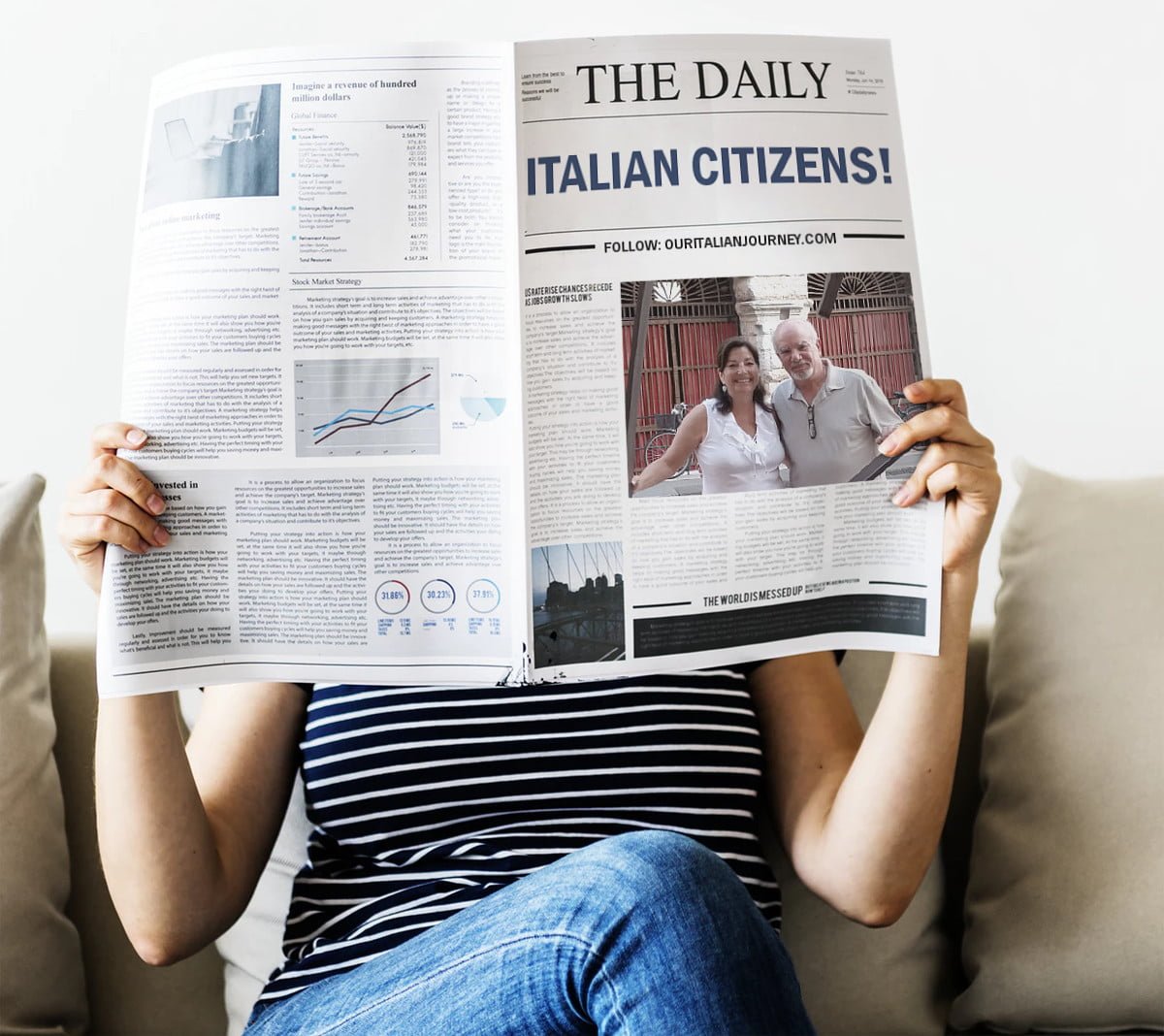 What's Next?
We have already purchased our one-way flights for the end of November. We are looking at visiting the west coast of Sicily. Of course, visiting the town where we are now registered; Licodia Eubea, Sicily. There are other areas we want to explore on this trip. The regions of Calabria, Basilicata, Puglia, and the northern regions of Piedmont and Lombardy.
What is wonderful about having Italian citizenship and EU passports is that we are able to travel without any restrictions. Time will only tell if we can live without constant contact with our 9 amazing grandchildren and four children. Will Skype phone calls be enough while we are traveling for such a long time? There are so many European countries we want to visit.
We hope you continue to follow our journey!
Please remember we love to hear your comments on our posts and thank you for being a subscriber. Thank you for your support.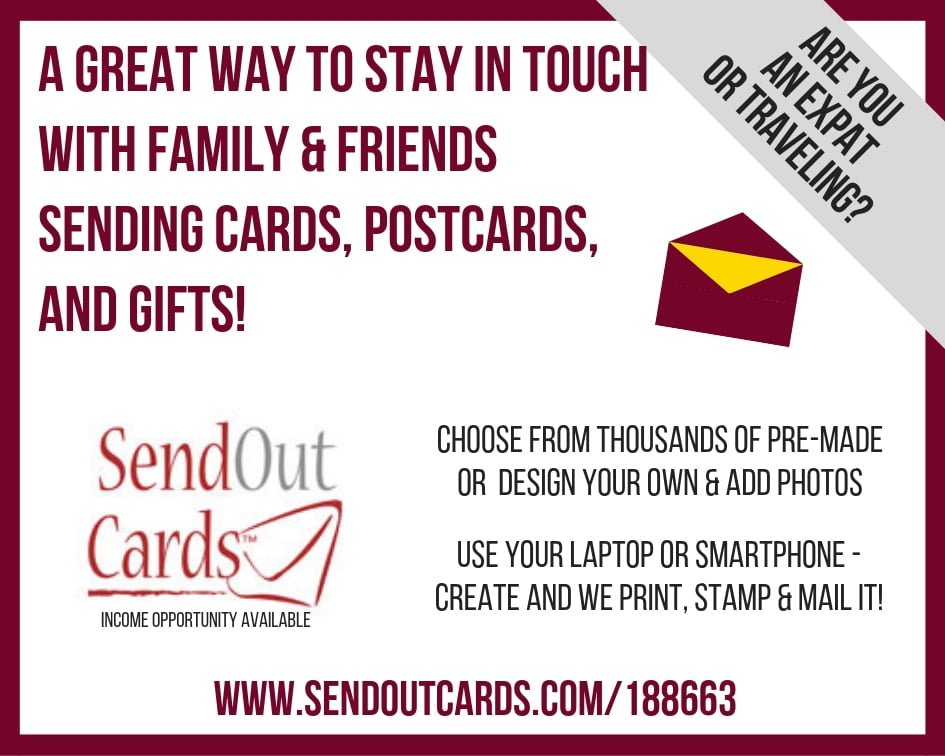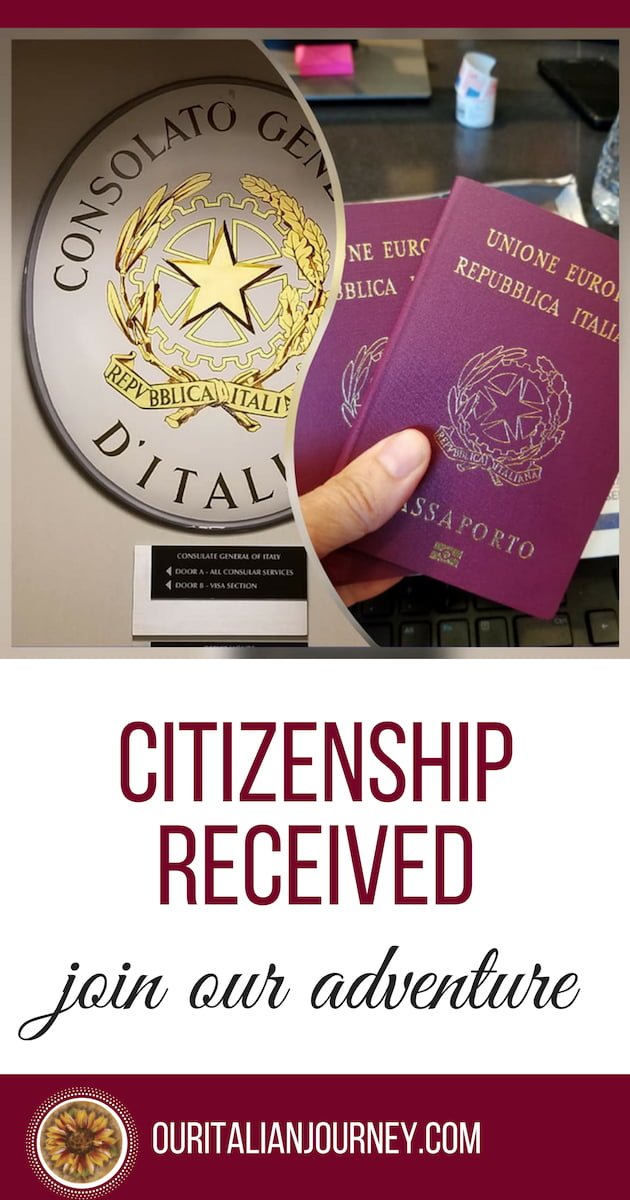 and if you don't know by now…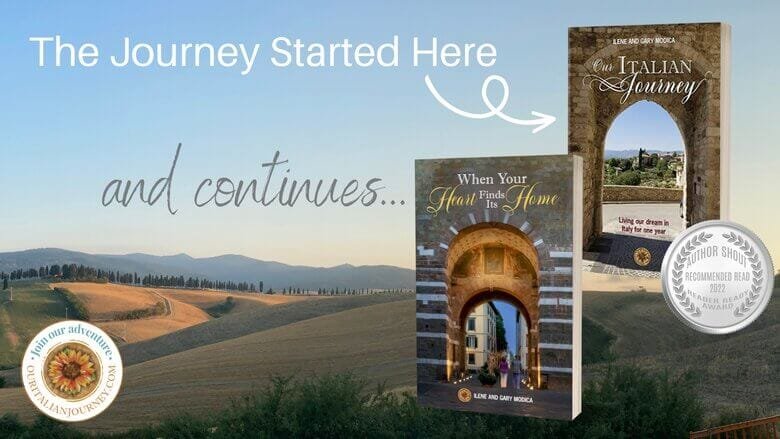 We hope you will consider joining our journey. It started in 2019 with "Our Italian Journey," and this part of the adventure has concluded with "When Your Heart Finds Its Home." Both are available wherever books are sold.
Please take a moment when completed to leave a written review. It truly makes a difference in ranking. We also love to receive photos of our book(s) cover with you, a pet, or some creative way for our social media!