The intense heatwave of summer 2023 is forging all over southern Europe. People are actually dying – and it's scary. Gary and I lived in Arizona and let's face it, Phoenix can hit 115 Fahrenheit easily on a summer day. The difference for us? The desert of Arizona has low humidity. Therefore, that factor alone makes a huge difference in feeling and coping with the heat.
This post contains affiliate links that help keep this website running. By purchasing through our links, we make a small commission at no extra charge to you. Thank you for your support!
First of all – I will forewarn you, this is an unusual post for us. We don't usually post about the weather, as obviously, Mother Nature always has her own ideas. But I read that tourists are actually changing their minds about coming to Europe this year. It surprised me.
Heat Factors
Of course, there are many possible influences on Europe's current weather and heatwave. I present you two ideas from the Copernicus Climate Change Service.
The Atlantic Ocean heatwave that was reported on by the Copernicus Climate Change Service in early July. During June, and into the start of July, the Atlantic Ocean has been warmer than average across most of its basins, especially near North America and Europe. While atmospheric circulation can affect the ocean, the opposite is also true. For example, ocean heatwaves can affect atmospheric circulation patterns and can also warm up the airmasses above them. Sea surface temperature anomalies in the eastern North Atlantic have reduced since the exceptional peak in June, but marine heatwaves continue in parts of the region.
The current extreme heat is due to an anticyclone, a high-pressure system, that is dominating the upper atmosphere over southern Europe. As well as compressing and warming air, high-pressure systems are associated with reduced cloud cover, allowing more solar radiation to reach the ground. This allows for substantial heating of Earth's surface by the sun, heat which then moves upwards into the atmosphere. The long days and short nights of summer mean that this heating effect is maximised. Large scale winds, advection, blowing hot air for example from northern Africa into Europe, can also contribute to heatwaves. For the current heatwave this factor seems to be less important.

–Copernicus Climate Change Service
Both these books beautifully capture the essence of Italy, its people, and the strong sense of community that defines life in small Italian towns. With lyrical prose and reflections, Ilene & Gary invite readers to accompany them on a journey of self-discovery and transformation in the heart of Tuscany.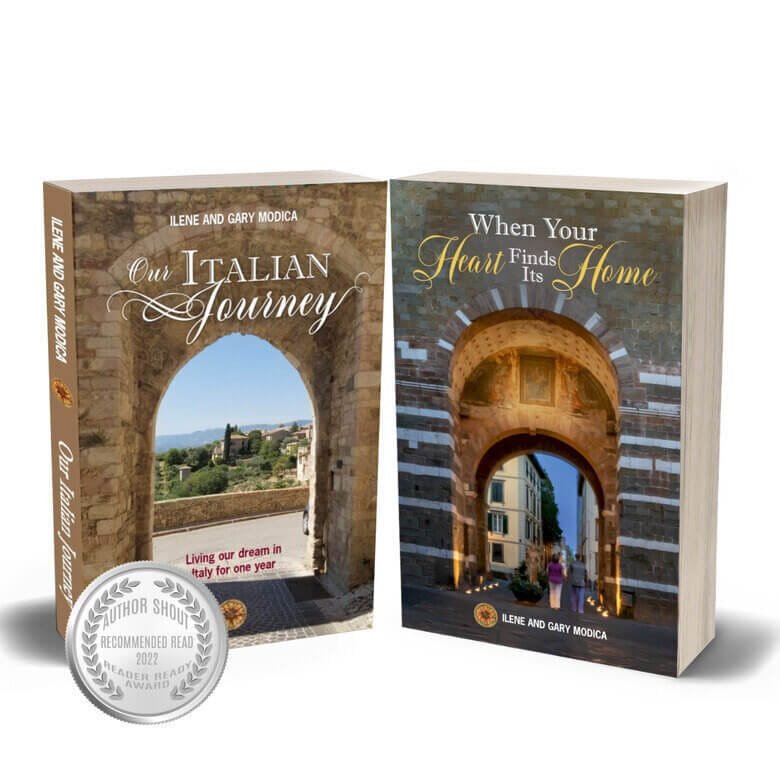 Have You Seen The News? Heat in Greece
In July, several European countries sent firefighting teams to Greece as wildfires in that country raged. Yet, we know the worst is yet to come… August!
Greek authorities have indicated that several historical sites, including the Acropolis, might close to tourists this summer. Probably check the website if you are planning to visit.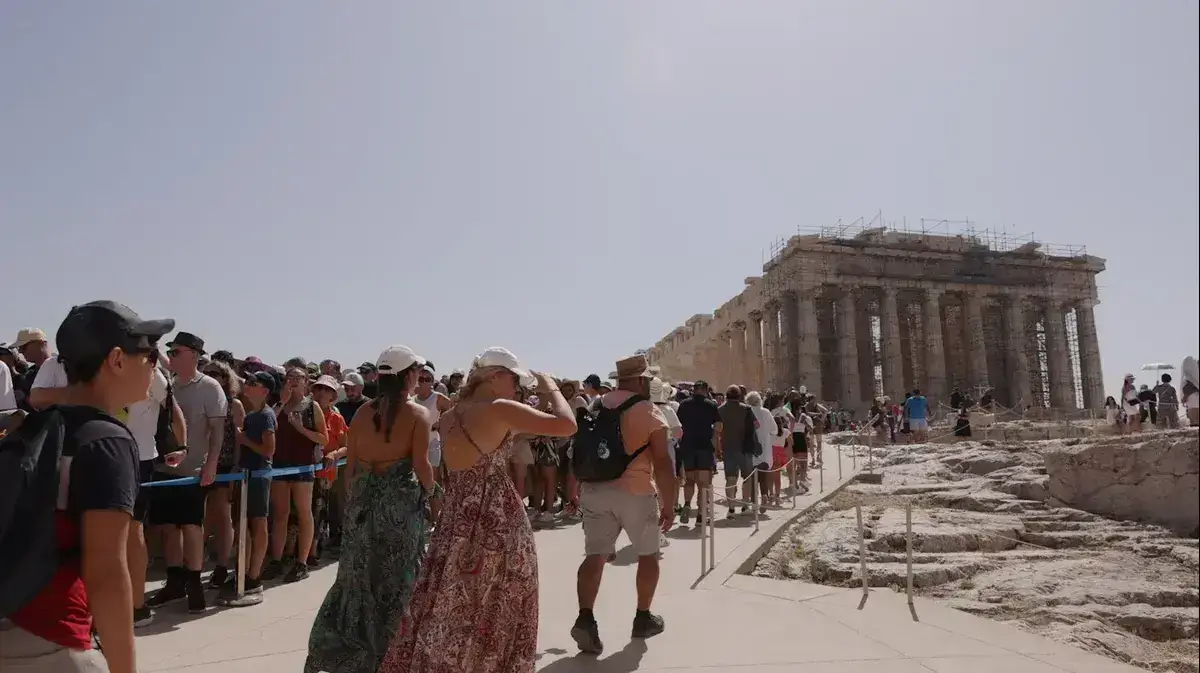 Italy
In addition, parts of northern Italy have also faced torrential rain, hail stones the size of tennis balls, and flash floods. Thunderstorms have caused electrical damage, even setting a house on fire, while strong winds have uprooted trees and taken the roofs off many properties.
Croatia
I also saw on the internet, The European Commission, Emergency Response Coordination Centre posted a red alert for heat for parts of Croatia while the country faced one of the worst storms in recent history. They reported high winds and torrential rain pounded much of the country, killing four people, two in the area of Zagreb. As a result in July, over 100 people were injured and 2,000 buildings were damaged.
The Heat in General
Several regions in southern Europe have been affected by extreme heat over the past month. Forecasters are predicting more scorching weather to come.
According to the site DW, parts of Spain saw temperatures as high as 113F in the middle of July. In the Canary Islands, some 400 firefighters were fighting a fire across 8,649 acres of forest.
In addition, on July 18th in the south of France, temperatures reached around 104F.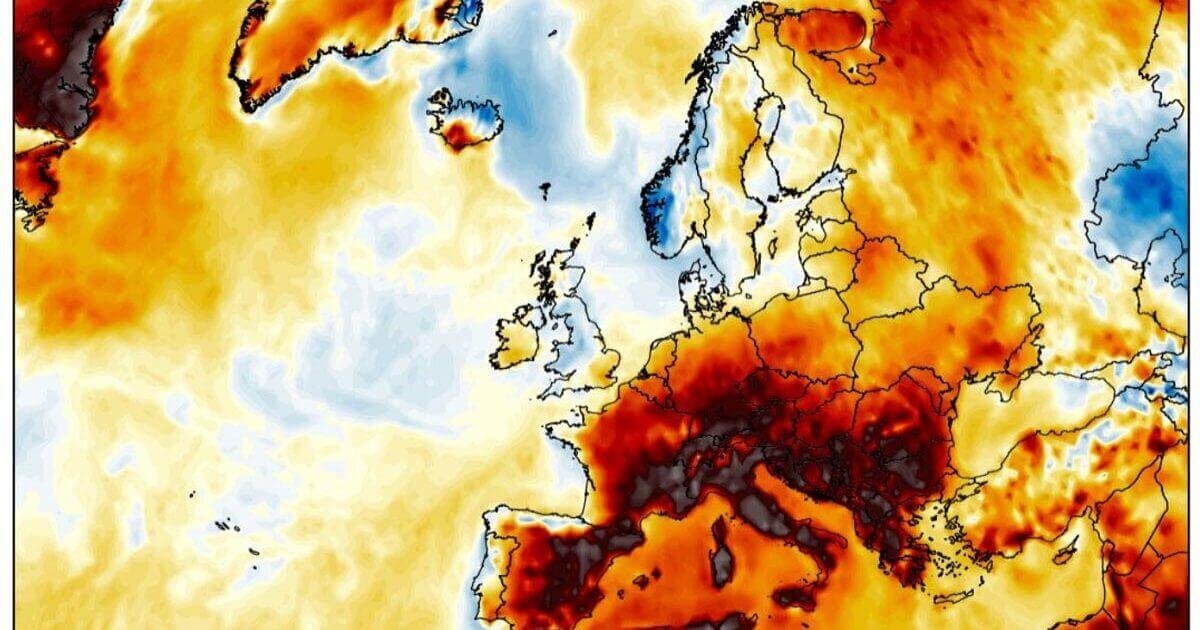 The European Travel Commission
According to the European Travel Commission, some vacationers are already changing their plans to avoid the heat. Mediterranean destinations have seen a 10 percent drop in visitors aiming to travel there from last year,
Meanwhile, destinations like the Czech Republic, Bulgaria, Ireland, and Denmark are experiencing a surge in popularity. According to an article from the European Travel Commission, travelers are wanting to visit less crowded destinations and countries with milder temperatures.
---
"If you don't like the weather in New England, just wait a few minutes."

-Mark Twain
---
Climate Change
There are strong opinions on this subject and there are just as many people who believe in global warming as do not. Well, that's my take on it. This post is not meant to debate this subject. Please don't leave a comment about where you stand on this matter. (Please read the conclusion below) Personally, I'm not sure exactly where I stand. I believe in the statistics I read – something is going on in this world.
Seems like Europe is not alone in this heatwave. This year has seen both the hottest June on record globally, according to EU climate monitoring service Copernicus.
Earth's climate has changed throughout history. Just in the last 800,000 years, there have been eight cycles of ice ages and warmer periods, with the end of the last ice age about 11,700 years ago marking the beginning of the modern climate era — and of human civilization. Most of these climate changes are attributed to very small variations in Earth's orbit that change the amount of solar energy our planet receives.

-NASA Global Climate Change
Conclusion
Finally, the main purpose of this post is to make you aware of the heat if you're traveling this summer to Europe. Be aware of your limitations perhaps due to your age or a health condition. Don't plan every moment of each day out walking during the hottest part of the day. Maybe only go half the distance on that hike you were planning.
The point is to be aware. Whatever the reason(s) are causing this – be smart. Especially relevant – we hope you get to explore new places – safely.