Travel Bag for European Size Bathrooms
Saying the European size bathrooms are small in Italy is an understatement! A tip that worked so well for Gary and me was to use a travel bag with a hook on one end. If you already have a travel bag that you like, I suggest you go to a fabric or craft store and just purchase a hook. You could even use one from a hanger but that might be a bit too large. Then just attach it yourself with a little overcast sewing stitch.
I have included a picture of what I am referring to. The bag itself is your personal preference. I do have a favorite on our site with the other affiliate travel items we use. Here, I want to show you a picture of the hook, especially.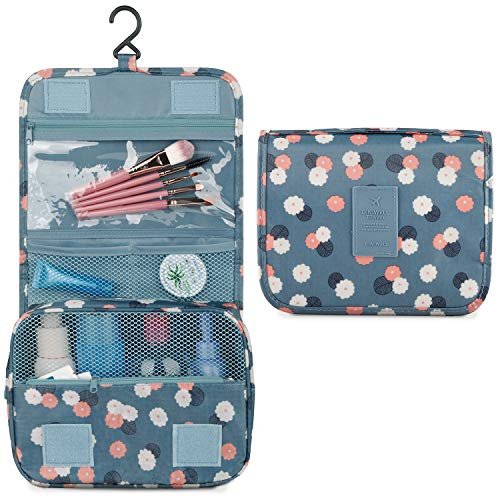 The hook allows you to hook your bag on a towel rack, shelf, or from the top of the tiny shower stall. A must for travel in Italy as I stated earlier, European size bathrooms are nothing like the United States.
Here is a link to one of my favorite stores in the United States for travel items. You might not have thought of them but The Container Store has got a wonderful selection of travel items.  http://www.containerstore.com/s/travel/cosmetics-toiletries/12