This post contains affiliate links which means that we may receive a small commission if you make a purchase through a link at no additional cost to you. Thank you for your support!
Our Italian Journey's Quick Review of 2018
This quick review of 2018 is filled with a great deal of emotion. As most of you know, we decided back in 2012 to try and obtain dual citizenship with Italy. We started to gather the documents needed to prove Gary's heritage.
Recognition of Italian citizenship "jure sanguinis" or (by a law of the bloodline) is by descent and Gary's grandfather on his father's side never became a US citizen. The official process with the Los Angeles Italian Consulate began in November 2015.
This post contains affiliate links. Our Italian Journey will receive a small commission from purchases made through links at no extra cost to you. Thank you for your support!
So when I talk about emotions, I refer to this emotional rollercoaster process of obtaining dual citizenship with Italy. What started out officially in November 2015 came to an end eight days short of a three-year process. Anyone going through this process with any Italian Consulate in the US will understand the frustration with the lack of communication and the ups and downs of the application process. But let's not get too far ahead.  Let's start at the beginning of 2018:
A short time after the holiday hustle and bustle, we reconnected with our longtime friends from New York. Our dear friends Sue and Steve came to Arizona with some friends and we were able to meet up with them. Even though it was only one evening, it was wonderful. Sue is the type of friend, and I hope many people have them, that you can go for months without chatting but when you do, it feels like it was only yesterday.
We had made a passport appointment for the Italian Consulate months ago for April in hopes that we would have heard something about our application. Since we had no communication of approval, we had to cancel this appointment.
Getting an appointment with the consulate involves an online appointment system called Prenota. You have to sign up for an account using an email and obtaining an appointment (depending on the department) can be months and even years! The next available passport appointment was March 6, 2019!

Little Italy: Italian Essentials
from: Cratejoy
With our emotions at an all-time low, we decided to take our minds off citizenship and our dream of moving to Italy and take a quick cruise to Ensenada, Mexico. Now mind you, we've been on this same cruise twice before but never by ourselves. Needing this break and having been to this town twice before, we never left the ship! We stayed onboard, enjoyed every drink with an umbrella you could think of, and lounged by the hot tub and enjoying the sunshine.
---
Looking for assistance with Italian citizenship? We highly recommend this company!
---
On to the Second Half of the Year…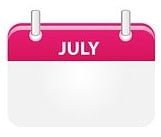 July 29th brought us the birth of our ninth grandchild! Logan is the fourth child of Gary's son, Jared and she brought joy and love into our lives. Welcome, Logan to the family!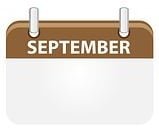 On September 11th, after months of no communication, Gary received an email from the Italian Consulate acknowledging his citizenship with Italy! Finally! It is funny how each Consulate treats this matter differently. From posts in a group on Facebook, (Dual U.S.-Italian Citizenship which we highly recommend for anyone trying to obtain dual citizenship with Italy) some cities provide official letters on letterhead, certificates, etc. Nope, not ours! Gary got a one-sentence email. No hoopla for Los Angeles!
So you may ask… what about Ilene? What about my citizenship status now that Gary received his? I was able to claim Jure Matrimoni (citizenship through marriage) due to the fact Gary and I were married before 1980. There is an Italian 1983 Law, that if you are married after then, the process is completely different having to file papers, waiting three years and taking several tests, including a language test. Needless to say, I feel very fortunate to have escaped this one!
I waited about two weeks and still, we had not heard anything about my application and where I was in the citizenship process. Once Gary was acknowledged, my papers went to the Vital Records department. We wanted to get to Italy and were tired of waiting. One day I said to myself to "think outside the box." We had emailed several times with no response. I looked on the Consulate website and noticed a FAX number. I thought to myself, "Why not? Haven't tried that before." Two hours after faxing them I received a phone call! A phone call – from the Consulate?? WOW! She asked me what I was looking for and I advised that I wanted to know the status of my citizenship. She told me – you have it! Ahhhh, nobody sent me an email, I thought.
Did I Mention?
Did I mention that the next available passport appointment we made after having to cancel the one in April was March 2019? Again, thinking outside the box I posted a question on our Facebook group (dual citizenship) how to find out about canceled Consulate appointments. A member informed me to create a new Prenota online account with a different email address. So I did and within a few hours after creating a new account on a Thursday I found a canceled appointment for that Monday. I immediately booked it! We created a new account for Gary that night and the next day three appointments were canceled so we secured him a passport appointment for the same day as mine! Were things looking up for us?
Passport Appointments
We went to Los Angeles, California for our passport appointments. Of course, we had a bit of drama while there. Seems that my birth certificate and our marriage license have two different towns listed as to where I was born. After explaining about them being located right next to each other on Long Island, a conversation with a supervisor, and a bit of back and forth – I began to panic they were not going to issue me my passport. Another snafu, I was sure of it. I looked at Gary with fear in my eyes. When the gentleman walked away, she looked at me and must have seen the look on my face. She told me that "It was okay." She just wanted to make sure and advised me what town was on my Italian birth certificate and for me to use that one, always. DONE!
Los Angeles doesn't issue you your passports right away like the one in San Francisco. You either have to come back and pick them up or they are mailed with an overnight envelope you provide. We gave her the envelope and she said we would get them in 7-10 days.
October 25th we received our passports. They were beautiful in a nice maroon color and we were so excited we went out after work to celebrate! Read more Citizenship & Passports!
Our last day of work was November 16th. Also in November, on the 22nd we celebrated 38 years of marriage with family and friends on Thanksgiving. It was wonderful to have the entire family together.
On the 27th of November, we left the United States and headed for Italy for our one year adventure. We have decided to start this journey in Rome and still are here as of this post. Spending Christmas in Rome has been magical but of course, we miss family.
While in Rome we were seeing beautiful photos on Facebook and Instagram of the lights in Florence. Gary decided we could take the train for a few days to see them for ourselves. We booked our favorite hotel and reconnected with our friends who own Hotel Angelica. Angelina and Giuseppe even made lunch for us while we were staying with them. They are so wonderful and we highly recommend their hotel when in Florence.
We even got to reconnect with one of our friends for dinner who used to live in Florence when we were here for our 90-days but has since moved to a nearby town. Francesca was in Florence for one day as she graduated from school with a psychology degree and is becoming a counselor. So proud of her! It was over a year and a half since we had seen her last.
To see the beautiful lights that are in Florence, see our recent post, Light Festival in Florence
Looking Ahead to 2019:
We will be exploring Rome until February 28th. From Rome, we are traveling by train south to Conversano. This town is in the region of Puglia. We have not been in this part of Italy before so it should be a wonderful experience. There are so many small towns in this area each unique in its own way. We are excited about spending two months in this area. Our current plans are then to head to Florence during the month of May. Who knows after that?
Stay in touch as we will be exploring and posting
about the beautiful cities and regions, we explore this year in Italy.