Italian Consulate
Finally, the day arrived. We drove to Los Angeles, California this past Sunday to meet with the Italian Consulate and present our applications and documentation for dual citizenship with Italy. It is about a 6-hour drive from Phoenix, Arizona.
 This post contains affiliate links that help keep this website running.B y purchasing through our links, we make a small commission at no extra charge to you. Thank you for your support!
We checked out the building we would need to go to on Monday – just to be sure. Confident we knew where we were going, we still left the hotel early to have plenty of time; thank goodness! We weren't sure of the exact amount of the money order needed or if one was even needed for me.
Our lawyer, Roberta was able to get on the Consulate website and texted us the amount needed. "There are banks downstairs you get the money order", she advised. So, we waited for the bank to open and guess what? You need an account with the bank to get a money order. We brought cash and since when is cash not good enough? (Obviously, we don't get out much!) So we went to the next bank and was advised the same thing.
Gary & I looked at each other; never knowing you had to have an account to obtain a money order. So now we are starting to run out of time before our appointment. We ran across the street to the mall hoping to find Gary's bank. Nadda. They told us there might be one down the block around the construction site. YIKES! In heels (me not Gary) we took off jogging practically; finally reaching a branch where he banks.
Something told us to just get a money order for the same amount for me. Well, I can't thank that intuition, little birdie, or whatever it was that told us to do so; but it was needed. I couldn't imagine running back for another money order!
Our Appointment
Now mind you, we got all dressed up thinking we would be going into an office and sitting down; sort of like an interview. Funny how you picture things (we both had the same thought on this) and how wrong we were. We were in a small room with bank teller windows on both sides and got called up to a window. Very anticlimactic! Raffaella requested the documents, one by one, through the window slot to review. We paid our fees, signed our applications and are in the midst of being processed for dual citizenship.
We will soon be citizens of Licodia Eubea, Sicily; the same town where Gary's grandfather was born. Our house goes on the market shortly and we will begin the countdown.
This process has had its ups and downs. We all know anything worth having isn't easy.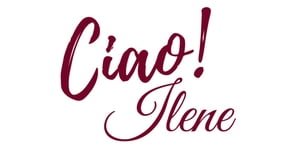 ---
---