This post contains affiliate links which means that we may receive a small commission if you make a purchase through a link at no additional cost to you. Thank you for your support!
Gary and I always look to purchase authentic Italian food whenever possible. It sometimes costs a little bit more – but not necessarily all the time. We usually shop for specialty items at a few local Italian grocers we have in the area. We would prefer to patronize them rather than a big food chain. It's the same way in Italy. We love shopping at the small mom and pop shops. Plus, it's the best place for me to get Italian lessons!
This post is about an amazing Italian company we found and we have included an affiliate link. If you make a purchase through this link, we will earn a small commission at no extra cost to you.
As bloggers, we look to monetize our blog with relevant content. Items we use ourselves. This is the first type of post for us. We've never done a post on a company before. This one is special. When we found EatTiamo – we were thrilled. We noticed right away that the Wall Street Journal chosen them as one of the tastiest and worldliest food subscription boxes. We decided to give it a try.
The Company: Eat Tiamo – Authentic Italian Food!
EatTiamo scouts and selects the best Italian food delicacies from undiscovered producers and brings them to the table of food lovers across America – directly from Italy. We're talking about authentic Italian food! They ship it free to anywhere in the United States. A special "basket" of the month is featured but they have many various kinds of baskets and gifts. Oh and Giada in customer service is amazing. Her communication was spot on for me.
Current Box Offerings
This list will give you an idea of some of the incredible boxes available:
| | | |
| --- | --- | --- |
| Risotto Italiano | Cinque Terre | Italian Countryside |
| Aperitivo | Flavors of Sicily | Italian Dolce Vita |
| Pappardelle | Estate | Pizza |
| Taste of Tuscany | Special Coffee | Tajarin and Truffle * |
* (the one we tried)
Gluten-free, vegan, organic, and lactose-free options available
Cooking the Truffle Box
We went to my stepdaughters to cook our box. Melanie's not fond of mushrooms but was more than willing to try it. She really liked it all – as did the rest of us. Her husband, Jerry, Gary, and I thought it was a nice treat – all the way from Italy. Everything in the box was quite delicious! They had one substitution as they did not have the biscotti in stock but sent us two boxes of mouth-watering chocolates instead.
Payment Options
Choose your payment plan. They have monthly 3, 6, and 12 month subscriptions. Obviously the longer you subscribe, the less expensive the boxes. But you can cancel any of them at any time. Boxes start at $69.00 per box ($89.00 value) and go as low as $39.00 per box with a longer subscription.
Can't make it to Italy? Try EatTiamo

here

.
20% off when you use the above link and coupon code "OURITALIANJOURNEY"
Great gift idea too!
Let us know if you try it and send us photos. We'll update this post to include them!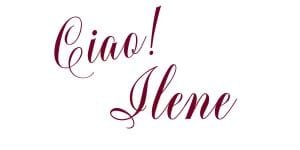 Please consider subscribing to the blog below for weekly updates delivered right to your email inbox! We'd love to have you along for the ride!