This post contains affiliate links which means that we may receive a small commission if you make a purchase through a link at no additional cost to you. Thank you for your support!
Cell Phone Usage in Europe
Cell phone usage in Europe is not as difficult as you might think. We have visited Italy several times and each time we purchased a SIM (subscriber identification module) card once in Italy rather than using an international plan with our US provider. I wanted to do a post about traveling with your smartphone as we have received many questions about this topic. I hope this will help you prior to visiting Italy and even places in Europe as much of this information is applicable.
This post contains affiliate links. Our Italian Journey will receive a small commission
from purchases made through links at

no extra cost to you

. Thank you for your support!

When you purchase a SIM card from an Italian phone carrier, you just take out your US SIM card and put it in a very safe place! When you return to the States, you would, of course, have to put the card back in your
smartphone to have your US phone number return. A SIM card changes your phone number, so when we purchase our Italian SIM card and insert it in the phone, we are now dialing with an Italian phone number.
Changing your SIM card does not affect your contacts. As a precaution, before leaving the US, I make sure that my contacts are copied to my SD card (not to be confused with a SIM card). An SD card (secure digital card) is an ultra-small flash memory card designed to provide high-capacity memory. More than likely, you use an SD card to hold all the pictures you take with your smartphone.
What's In this Article
Previous Trip
Current Trip
Using a SIM Card
Additional Smartphone Options
Check With Your Current Carrier
Can you Purchase Before Leaving the US?
Purchasing a SIM Card in Europe
Choose the Correct Technology
Where to Purchase a SIM Card
Important Reminder!
Previous Trip to Italy
When we were in Parma and Florence for 90-days each, we used the company, TIM and had no problems or issues with service. We purchased a "Pay as you go" plan and reloaded each month. When you sign up for a plan like this, just prior to your 'due date' you need to go to a cell phone store or even a Tabacchi shop (tobacco) to add more money for the next month. Some companies, like TIM you can pay a few months at a time.
Current Trip
This trip, of course, is different as we are in Italy for one year. We know that we will be traveling all around and wanted good service. When we arrived in Rome, we purchased a SIM card with a new company to Italy, KENA MOBILE. It was inexpensive and we have had no issues with their service at all.
But, we are now learning is that they don't have a wide service in Southern Italy. When we signed up, we had to provide our passports to register with the company which is not uncommon in Europe. While staying in Rome, we are going to fly to Sicily for ten-days to do a bit more exploration and to pick up our Italian birth certificates from the commune. This will be a post in the coming weeks. If our service doesn't work well in Sicily, we will be purchasing new SIM cards with VODAPHONE. They seem to have the best service coverage in all of Italy.
UPDATE:  March 2019 – Our phones worked great in Sicily and now in Conversano. We are staying with KENA Mobile!
Using a SIM Card
The experience is very simple in using a foreign SIM card and I hear it is the same whether you are visiting Italy or another European country. It is a cost-effective way of using your smartphone when traveling outside the States. We use our phones to check email, browse the Web, and have never used all our data or got close to using our entire data plan.
Additional Smartphone Options
For texting, video calls, and short voice snip-it recordings (we do weekly "hellos" to our grandchildren so they can hear our voice) we use WhatsApp. It is a free app and I can't say enough good things about it. The only thing is both parties must have it installed on their phones. All our children have it and that is our number one way of communication with them with our smartphones.
Most Italians have WhatsApp also on their phones and prefer communicating with this method. All of our hotels, B&Bs, and apartment rentals all seem to want to communicate this way.
Skype is another option for Android users and FaceTime for iOS users. We have used Skype in the past for video calls but again, both parties need to have a free account. I mainly use Skype to call the US with any 800 phone numbers. For instance, I needed to call my credit card company about an issue and used Skype to call their toll-free number. It works perfectly for matters such as these.
Check With Your Current Carrier
Before leaving the US, check with your carrier (AT&T, Sprint, etc.) and see what their international phone packages cost and I think you will be surprised that it will cost you more in the end to purchase one of these packages. Although, if you are only abroad for a week or two, this might be the best option for you. Especially if using WhatsApp or Skype to fill in the gaps. Remember to check about data usage and roaming charges if you plan to use data rather than Wi-fi to check email or the Web.
Those that use their phones only when connected to Wi-fi must make sure your phones are set up correctly to avoid hidden costs. You may think you are not occurring any charges when hooked up to Wi-fi but you may have to turn off your roaming so you don't incur other charges. A friend just informed me that T-Mobile advised her to keep her roaming on so you should check with your carrier directly!
Can You Purchase Before Leaving the US?
There are packages you can purchase before even leaving for your trip. In the Amazon ad above, there is a very popular package called, Orange Holiday Europe and if you are traveling to several European countries this might be a great option for you. At the present time, I believe they cover travel to 46 countries throughout Europe using the 4G network.
Purchasing a SIM Card in Europe
The benefits are clear if you are traveling for more than a week or two in Europe. There are many carriers in Europe that offer inexpensive packages. Our current plan offers:
An Italian phone number
50 GB of data (which is much more than we need!)
Unlimited talk
500 text messages (sent and received)
all for the low monthly cost of €9.99 which right now is equivalent to $11.36.
So what do you do when the month is up? You head to a Tabacchi shop and you give them your phone number and pay for the next month. Some carriers have only certain dominations you can pay, for example, €5,00, €20,00, etc. Most you
just tell them what you want to put on your account.
To help with providing my phone number to the cashier, I take a photo of my SIM card holder that shows the phone number on it and show it to the person or you can write it on a notepad and show that as well.
Choose the Correct Technology
All SIM cards are not the same. Remember this card controls your phone number – not your storage of information. There are two different technologies used for SIM cards. You must choose the right one for your type of phone.
The technology GMS is the technology Europe uses as well as TMOBILE and AT&T carriers. VERIZON and SPRINT use CDMA technology. You must check that your phone is unlocked before leaving the USA. The reason carriers "lock" phones are to prevent you from using a different SIM card from another carrier. If you leave the US with your phone locked, purchasing a European SIM will not work on your phone.
Where to Buy SIM Cards in Europe
Most European countries sell SIM cards in the same locations. You can go to a cell phone store or a tobacco shop. We prefer when first purchasing the card to go into a cell phone store. More often than not, there is an employee that speaks some English and it is easier to communicate what we are looking for regarding a cell plan that will fit our needs.
Important Reminder
Remember that once you remove your US SIM card, you will not have access to that phone number, nor will people be able to contact you on that phone number.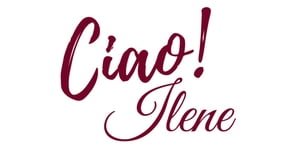 ---
---