Cheaper Airfare
Cheaper Airfare, who doesn't want a deal when we start making our vacation plans. I truly feel for families of four or more who start looking for airfare. The sticker shock must be mind-boggling! I just can't image as it has been a long time since we had children traveling with us.
---
This post contains affiliate links that help keep this website running. By purchasing through our links, we make a small commission at no extra charge to you. Thank you for your support!
---
What Day Is Best to Book?
It is a known fact that there is not a "perfect" or "magic" day to purchase cheaper airfare, but we have all heard these rumors, right? Marketing strategies change from one airline to the next. There is no hard rule when it comes to posting better fares. Most of the time, however, the biggest changes will happen on key days. These days are at 21, 14, 7 and 4 days before your trip departure date when typically, advance purchase restrictions knock fares up a notch. It is still true that usually, the cheapest days to fly are Tuesday, Wednesday, and Saturday because most airlines have fewer passengers those days.
Our Super Saver Experience
We did take a risk on the last trip and did something we never did before. There was a "super saver" advertisement on Cheap-O-Air. This ad had limited information but the price was amazing. Talk about cheaper airfare! You didn't know which airline you would be flying or where the stop-overs were but the ad did tell us the departure time and final arrival time. Should we go for it? I asked Gary to make sure that the booking could be canceled if we did not like the entire itinerary. He said we had 7 hours to cancel for a full refund. Why not try it? It turned out that it was Britsh Airlines being operated by American Airlines. SCORE! We actually flew to Italy for $515.00 each, round trip! I know these special ads seem too good to be true but sometimes they are! Take it from us!!

Our Four Suggestions
Here are four easy suggestions to try and get the best airfare prices a.k.a. cheaper airfare for your next vacation:
 The first thing you should do when searching for fares on your computer is to delete your "cookies" after checking flights and fares. Your computer actually remembers (through cookies) what the price it gave you for a particular trip. Either use a different computer or again, delete cookies before checking again. Personally, we had not known about deleting cookies until a friend who travels a lot told us about this suggestion and it works like a charm!
2. Fares can fluctuate throughout the day and the number of seats offered at the lowest fares changes too. Someone could be holding a seat at a low fare only not to book it so it goes back into the inventory, so to speak. Check fares at different times of the day to see if there are any changes. Doing this, I would leave the browser page open and just refresh the page. No need to delete cookies.
3.  There is also an option to be alerted by email. I think this is the easiest way to track airfares. Each airline has its own "airfare alerts" so you can sign up for more than one if needed.
4.  An obvious one is to sign up for your favorite airlines' frequent flyer program.
Important
Be sure to check the expiration of your passport before you book any travel plans. Most countries will not allow you into the country if your passport will expire while you are there or within a certain timeframe. Find out the requirements for your destination before you make any arrangements. I have heard some horror stories and of course, you don't want to be one of them!
Hope these suggestions and tips help you book your next vacation.
As Rick Steves (author and travel guide) would say – "Keep on traveling!"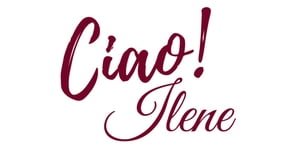 Editors Note:  This post was originally published on April 1, 2016, and has been updated for the inclusion of additional information and accuracy.
---