Ahhh, Sorrento
Famous for its lemons and limoncello, Sorrento has so much to offer visitors. Sorrento is a great location to visit the region by car and train.
So where is Sorrento located? It is situated across the Bay from Naples. It is a peninsula with the most amazing coastline views and charm. Went spent a little less than a week back in 2012 and this town has since stayed close to my heart. Map of Sorrento Area
In no particular order, here is a list of our favorite 10 top things to do when in Sorrento.
This post contains affiliate links that help keep this website running. By purchasing through our links, we make a small commission at no extra charge to you. Thank you for your support!

Old Sorrento
We had the pleasure of spending our time at the fantastic B&B Dolcevita located in this old section of town. Here you will find narrow cobblestone streets with shops, restaurants, and homes located above. What you will not find is cars as they are not allowed in Old Sorrento. We loved watching the children go down the street – off to school each weekday morning carrying their backpacks, while parents were waiving at the end of the street. It is charming! That is a perfect word for this special part of Sorrento. We highly recommend staying in this part of town if you can; you won't regret it.
Located in the center of town are many historical buildings including the Basilica of Sant'Antonino and San Francesco (complex), which includes church, cloister, and a convent.
Piazza Tasso
This small piazza is the heart of this town. You will find many restaurants and small alleyways leading to terraces with spectacular views of the cliffs and ocean. At night, this piazza comes alive with people enjoying the end of the workday. At springtime, the wisteria is just beautiful hanging from the trellises. You can also find horse-drawn carriages to take you for a tour of the town. Grab a gelato before boarding and you have the means of a perfect ending to a great evening.
Maria Grande
Take a stroll down the winding streets down to the Maria Grande. There are amazing seafood restaurants along with wonderful views of the harbor. Here you can walk among the colorful fishing boats and watch the fisherman bring in their catch of the day. We had one of the best meals of the trip at one of these family-owned restaurants. Check out the link at the bottom of this post for more information.
Limoncello
Sorrento is famous for its lemons and of course, limoncello! I Giardini di Cataldo is a family-owned lemon grove right in the middle of Sorrento. You can take a walk through the grove and taste and, of course, purchase typical Sorrento products and liqueurs such as Limoncello, Orange Limoncello (excellent), Mandarin Limoncello, Liquorice Limoncello (my favorite). The factory was closed by the time we arrived but I would love to go back and take a tour. They are located at Corso Italia 267, 80067, Sorrento, Italy
---
We are halfway through our list so here are the
next 5 top things 
to do in Sorrento:
---
Amalfi Coast
While in Sorrento, a must day trip is to the Amalfi Coast. The cliffs and views are beyond words. This coastline overlooks the beautiful Tyrrhenian Sea. Some of your stops along this coastline will be Positano, Praiano, Amalfi, Ravello, and perhaps Scala. Scala was of interest to us as it is the sister city of New York City, NY and both Gary and I were born in New York.
You could indeed rent a car, or use your own and drive this beautiful highway but we decided to take a private tour rather than a bus tour. Let me explain why. On a bus tour, they stop only at certain areas, and everyone piles out to take a quick peek at the scenery. The tour guide is talking about the history and the area and you can't hear a thing. Well, that has been our experience in the past, anyway. This stretch of road is also very crowded and at parts very narrow. Not conducive for the driver to enjoy the scenery and views.

We opted and were delighted with Monetti Taxi 17 and a private tour they offered. They picked us up right outside Old Sorrento (remember cars can't enter this part of Sorrento) and we had the trip of a lifetime. We recommended this company to our best friends from New York that was visiting Almafi a year ago and they couldn't say enough good things. For information about this company, check out their website; http://www.monettitaxi17.it/English.htm or email monettitaxi17@libero.it. Our driver, Raffaele stopped at each town, gave us some great ideas of what to do, and told us when he would pick us back up to continue the tour. Then he took us to an amazing restaurant for lunch in Ravello (see below) in which Gary and I still talk about the food and Momma – it was fantastic!
For a peek at some photos from our 2012 trip on the Almafi Coast, visit: https://ouritalianjourney.com/2012-adventure
Pompeii & Herculaneum
A trip to Sorrento would not be complete without an excursion to Pompeii and Herculaneum. These archaeological sites are the remains of when Mount Vesuvius erupted in 79 AD and wiped out both towns' populations with its violent eruption. They both have been UNESCO World Heritage Sites since 1997 and should not be missed. Unfortunately, we did not have the time to visit both places so we choose Pompeii as it was only a thirty-minute train ride from Sorrento. Spend some time walking through the streets and imagine what it must have been like living back then. The huge squares of stone made me marvel at how they got any carts through the streets!
When visiting, you may run into them excavating a new find. They still to this day are locating more and more ruins.
Mount Vesuvius
For us, we had to visit and climb up to the top of Mount Vesuvius. We caught a bus that takes you to the base of the volcano. From there, it is a slow and steady climb up the sandy, rocky walkway. The summit is rewarding with its spectacular views of Naples and of where Pompeii once stood. You will also be able to see inside the crater of this active volcano.
The next three on our list we actually haven't visited but they are the main attractions for the area.
They are all on our Bucket List!
Capri
When visiting Sorrento, you might consider taking a short boat trip to one of the islands off the coast. Capri is filled with expensive and exclusive homes. It is quite the home to many of the rich and famous. We have seen beautiful photos taken on this island.
Blue Grotto
Grotta Azzurra or Blue Grotto is Capri's main attraction, assuming the weather is good. You take a boat to an area and they transfer you to a smaller shallower bottomed boat to go through the cave entrance. You have to wait until the waves are just right to slide into the cave with your guide. The sunlight peers through the cave illuminating the seawater in a beautiful translucent blue color.
Naples
A short train ride into Naples to spend the day is a great idea. I still regret to this day not spending at least a few hours in this city. As with all big cities in Italy and around the train station mainly, watch your valuables. Pickpockets can spot a tourist a mile away. Keep your valuables in front of you and watch for people that just seem to "bump into you". But don't let this deter you from visiting as Naples has some great restaurants.
L'Antica Pizzeria da Michele is the oldest pizzeria in Naples and in Italy. It was founded in 1738 as originally a street food seller and became a real pizzeria in 1830. Vincenzo Luciano is the 5th generation to run the business. You can find this pizzeria at Via Cesare Sersale 1/3, 80139, Naples, Italy (Pendino)
---
Restaurant Suggestions
Check out the post: https://ouritalianjourney.com/sorrento-restaurant/
Check out the post: https://ouritalianjourney.com/ravello-restaurant/
---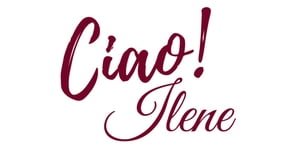 ---
---